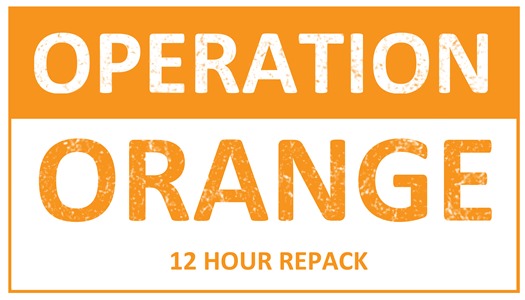 FOOD & REFRESHMENTS • FUN • REPACKING AROUND THE CLOCK!

YOUR MISSION:  Grab a group of family members, friends or co-workers, and help the Eastern Illinois Foodbank fight hunger during Hunger Action Month!

REPORT FOR DUTY ON:  FRIDAY, SEPTEMBER 27, 2019 (2-hour shifts from 8 am-8 pm)
2-hour repack shifts will be available from 8 am until 8 pm.  Individuals and groups (age 10+) of up to 30 volunteers will be repacking bulk product into family size portions to be distributed to more than 160 food pantries, soup kitchens, shelters and other emergency feeding programs across EIF's 18-county region.  Please note: any volunteer 10-13 years old must be accompanied by an adult.
REGISTRATION INFORMATION COMING SOON - PLEASE CHECK BACK! 
LOCATION: Repacking will be held at EIF (2405 North Shore Drive, Urbana)
GEAR NEEDED:  Please wear closed-toed shoes and remove all jewelry.  To comply with food safety standards any volunteer not wearing closed-toed shoes will not be able to repack.
BEFORE YOU REPACK INSTRUCTIONS:
To make sure we don't go over room capacity, please do not attend a repack without registering first.

All repacks MUST wear closed-toed shoes.

We heavily depend on volunteers to repack bulk food product so if you register and then can't attend please remove your name from the SignUp Genius event.

If you show any signs of cold, flu or sickness please abstain from repackaging food.

If you  have any food allergies please

check with Emily

 

as to what will be repacked.

Please arrive to your shift on time. Explaining repack instructions to one full group is easier on us and decreases the likelihood of repackaging/inventory errors.