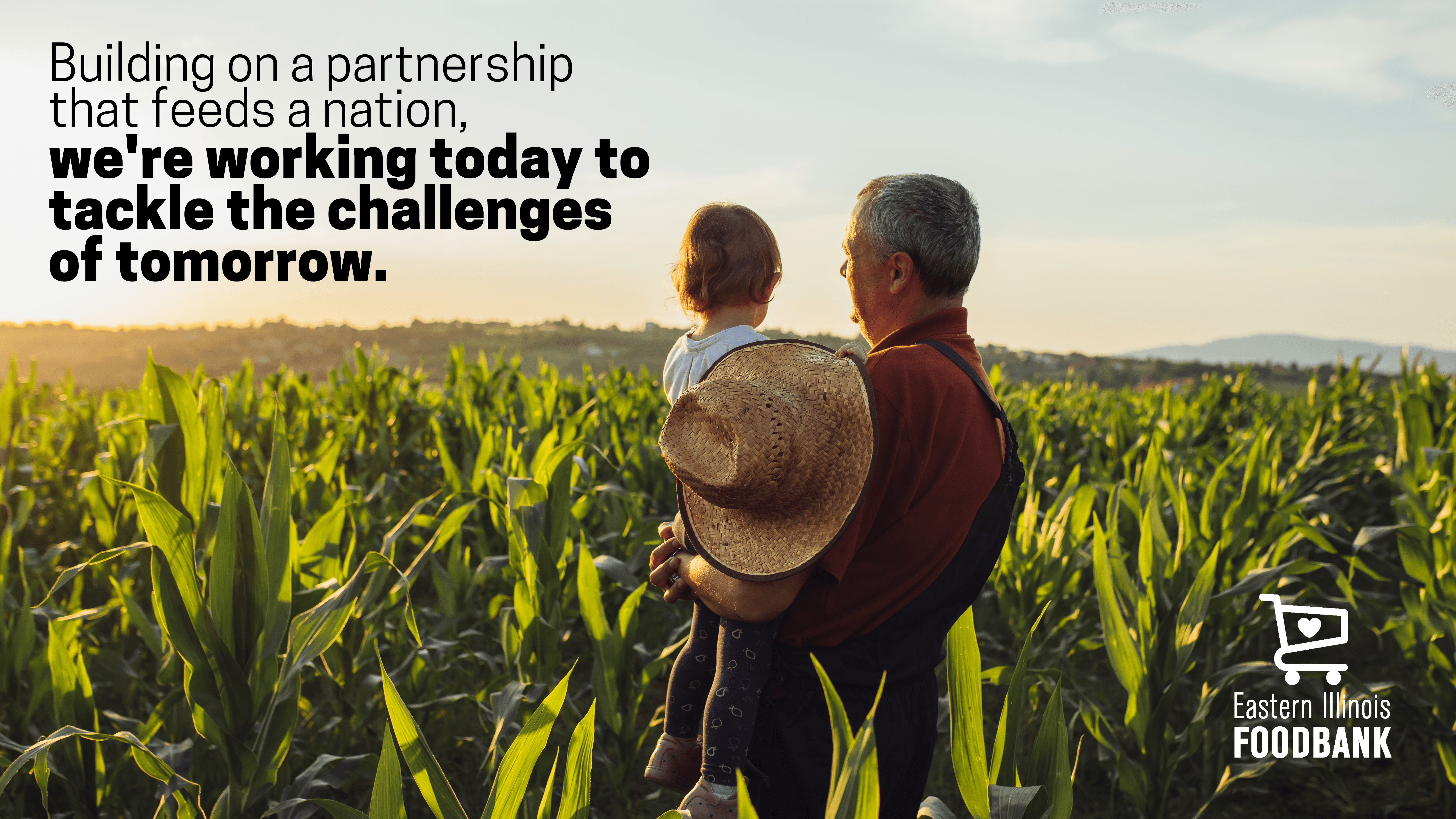 On the 50th anniversary of National Ag Day, we're proud to join Feeding America's new coalition, Farmers Feed America, to demonstrate the important relationship between foodbanks and farmers that helps ensure people facing hunger have the nutritious food they need to thrive.
This coalition will advocate for various priorities in the upcoming Farm Bill, including:
Maintaining the United States Department of Agriculture's (USDA's) flexible funding to support U.S.-grown food.

Strengthening The Emergency Food Assistance Program (TEFAP) to help foodbanks keep up with rising food costs and need for food assistance.

Supporting USDA in balancing the need to be flexible and act swiftly in making food purchases.
An increase in TEFAP funding means more purchases from farmers and more fresh produce, meat, and dairy going to families in our communities—simultaneously helping our state's agriculture economy and families facing hunger. This is a win-win for farmers and foodbanks across Illinois. No farmer wants to see a crop go to waste when there are neighbors in need. No foodbank wants to see empty shelves or long lines.
We serve our community best when we stand together. The Farmers Feed America effort is our chance to continue to join forces, pull forward the lessons of the pandemic, and ensure that we are delivering nutritious food from farms to foodbanks to families.
Use these Fact Action form letters to contact Congress: