It's never been easier to hold a drive for Eastern Illinois Foodbank! When you host a virtual food drive through EIF's Virtual Market, donations will allow EIF to leverage its buying power to purchase nutritious food for our neighbors facing food insecurity. It's easy, safe, and allows participants to make the most impact with their donations.
Just follow these simple steps to set up your virtual food drive: 
Visit our Holding a Drive or Fundraiser page and fill out the Third Party Fundraising Agreement at the bottom of the page.
Fill out our Fundraiser Form to register your drive.
You will receive an email confirmation from our team once your drive is ready to go! Your drive's name will be placed in the checkout section of the Virtual Market, so participants can select your drive when making their donations.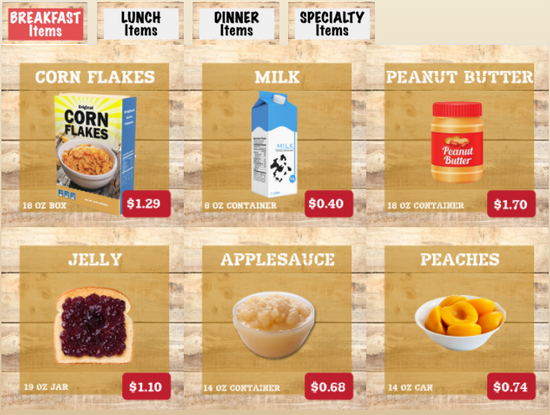 Visit eiffooddrive.org to see the Eastern Illinois Foodbank Virtual Market Food Drive page. Once your drive is confirmed, you can share that link to promote your drive! If you have any questions, or would like additional information, please give us a call at 217-328-3663 or email us at marketing (at) eifoodbank.org

Please note, the products contained in the Eastern Illinois Foodbank Virtual Market are representative of foods that are normally included in our inventory. Prices represent amounts EIF pays for that product, and are not retail prices. Eastern Illinois Foodbank reserves the right to purchase the types of food in amounts that best serve our inventory needs.