Don't let food go to waste

Approximately 70 billion pounds of edible food is thrown away in the United States each year* while over 116,000 individuals in eastern Illinois are struggling to put food on their tables.  The Eastern Illinois Foodbank created the Retailers Against Hunger program to help eliminate food waste in our area and redirect quality food to local individuals and families in need.  Retailers Against Hunger is a partnership between local food retailers and the Eastern Illinois Foodbank to help alleviate hunger in eastern Illinois.  Last year, local retailers donated a total of 1,800,000 meals which were distributed through EIF's network of food pantries, soup kitchens, shelters and other emergency feeding programs.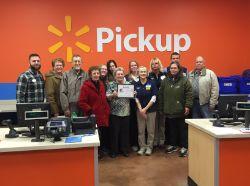 Food retailers are fighting hunger
Food received from retailers is often highly nutritious and generally the most expensive for the Foodbank to obtain.  Meat, dairy, produce and baked goods are among the most donated items from stores in the Retailers Against Hunger program.  Retailers throughout EIF's 17-county service area can join in the fight against hunger.  Retail pickups are scheduled during warehouse hours on a recurring basis or the Foodbank will link member agencies in areas with nearby retailers to conduct store pick-ups.  This ensures food doesn't go to waste and is distributed as quickly as possible.  Standard food safety guidelines are followed with all retail pickups and donations made in good faith are covered by The Bill Emerson Good Samaritan Food Donation Act. 

To be a part of the Retailers Against Hunger program, contact Mick Bales at gbales(at)eifoodbank.org or 217-328-3663.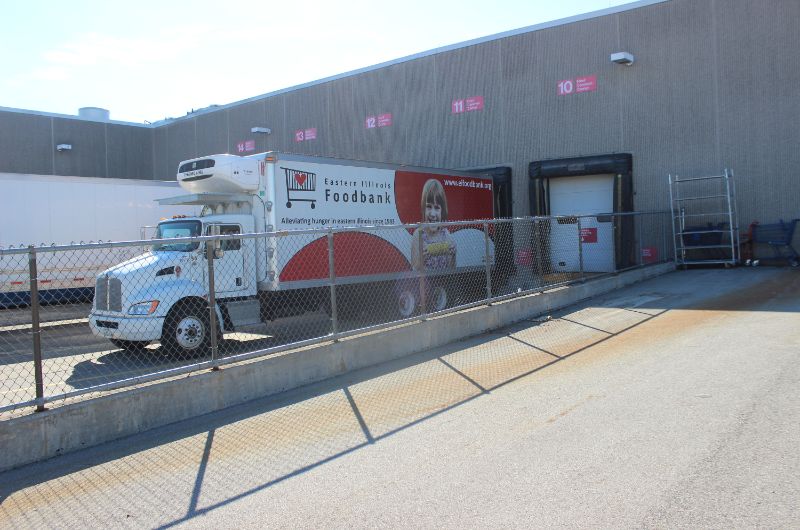 THANK YOU to our current Retailers Against Hunger:
Aldi #8 (Normal)
Aldi #37 (Mattoon)
Aldi #51 (Pontiac)
Aldi #54 (Bloomington)
Aldi #73 (Charleston)
Aldi #89 (Danville)
Aldi #90 (Champaign)
Aldi #91 (Urbana)
Aldi #92 (Savoy)
Aldi (Bloomington)
Aldi (Normal)
Aldi (Pontiac)
County Market (Duncan - Champaign)
County Market #329 (Pontiac)
Kentucky Fried Chicken
Kroger #260 (Paris)
Meijer #146 (Champaign)
Meijer #207 (Normal)
Meijer #247 (Urbana)
Meijer #269 (Danville)
Ruler Foods #246 (Danville)
Ruler Foods #249 (Champaign)
Ruler Foods #251 (Charleston)
Ruler Foods #290 (Champaign)
Ruler Foods #292 (Robinson)
Sam's Club #4815 (Normal)
Sam's Club #8197 (Champaign)
Target (Champaign)
Wal-Mart #1093 (Rantoul)
Wal-Mart #1125 (Normal)
Wal-Mart #1386 (Pontiac)
Wal-Mart #1548 (Watseka)
Wal-Mart #1734 (Champaign)
Wal-Mart #2491 (Danville)
Wal-Mart #2934 (Paris)
Wal-Mart #3255 (Savoy)
Wal-Mart #3459 (Bloomington)
Wal-Mart #5403 (Urbana)
Wal-Mart #442 (Robinson)
Wal-Mart #481 (Mattoon)
Wal-Mart #487 (Clinton)
Wal-Mart #506 (Flora)
Wal-Mart #612 (Charleston)
Wal-Mart #798 (Marshall)
* Source: Food and Agriculture Organization of the United Nations and the World Economic Forum