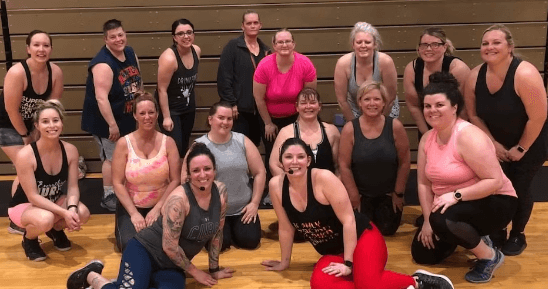 Join us for our first dance repack, and move your body and meals into our community at the same time!
Volunteers will spend the first hour repacking food to be distributed to local families, followed by an aerobic dance class, hosted by EIF's own Amber Holmes! The class, taught by Amber at Dance Fitness Rantoul, focuses on high energy movements. Everyone is welcome to participate at their comfort level and take breaks as needed.
Make sure you wear comfortable clothes and closed-toe shoes. Snacks and water will be provided, which will definitely be needed!
The Dance Repack will be held November 20 from 5 to 7 pm. If you can't get there right at 5, that's ok! This repack will be held at our Volunteer Center, located directly north of EIF's warehouse. Drive down North Shore Drive until you see the Volunteer Center Sign. There are two parking lots you can choose from, one in front of the Volunteer Center and a gravel one on the north side.