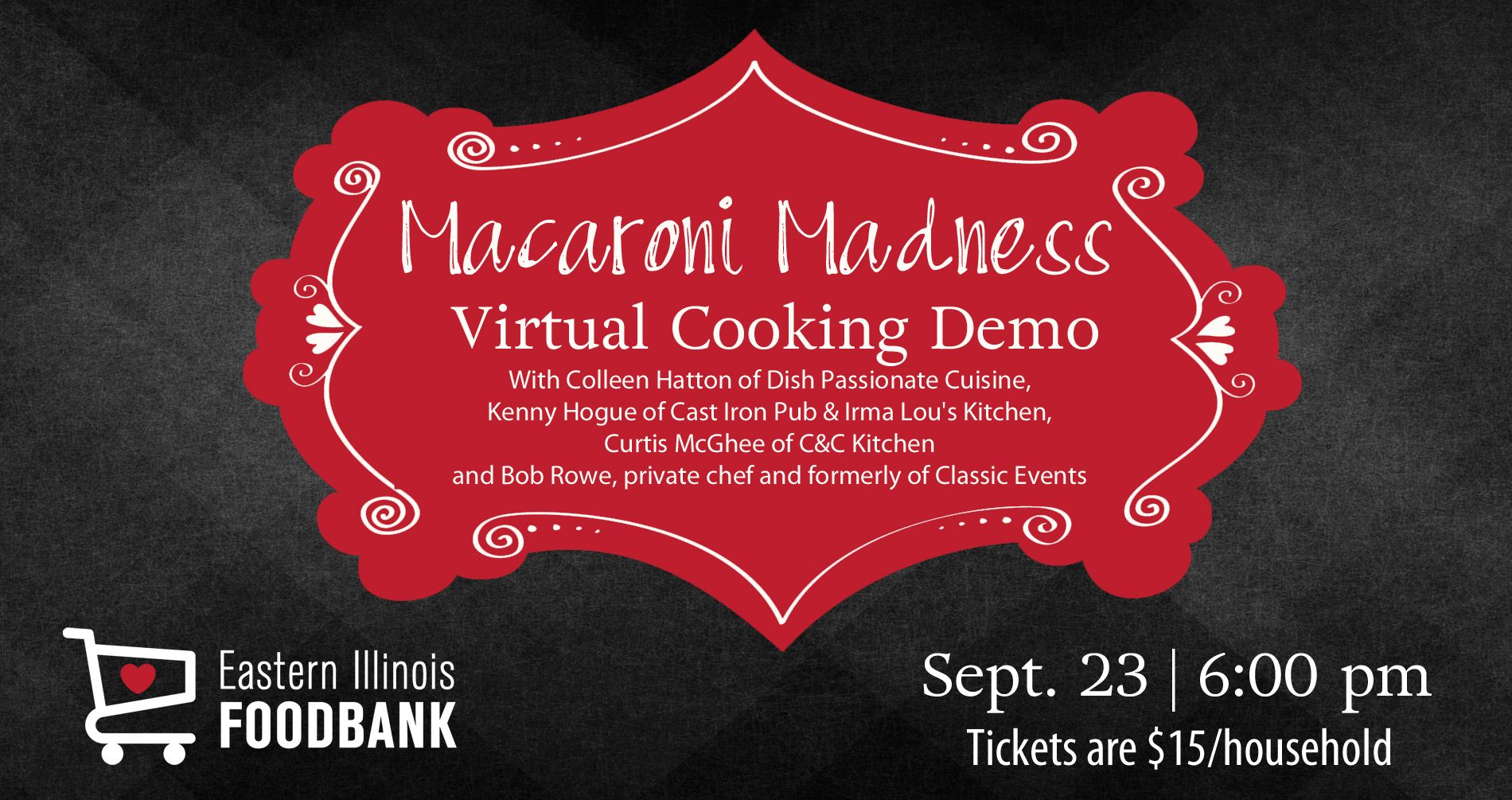 Join us for a virtual cooking demonstration featuring local chefs! Colleen Hatton of Dish Passionate Cuisine, Kenny Hogue of Cast Iron Pub & Irma Lou's Kitchen, Curtis McGhee of C&C Kitchen and Bob Rowe, private chef formerly of Classic Events will be preparing dishes featuring elbow macaroni, a staple item here at Eastern Illinois Foodbank.
Tickets are $15 per household. After you register, you will receive an email with your own private access link to the event. 
Special thank you to Central Illinois Produce for sponsoring the event!