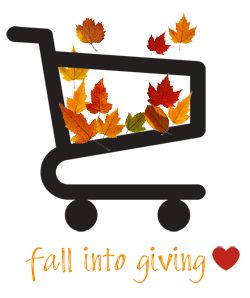 What is Fall into Giving?

Fall into Giving is Eastern Illinois Foodbank's fall giving campaign leading up to Giving Tuesday on December 1. Fall into Giving is an opportunity for our community to  come together this season to change lives for families across eastern Illinois. Each year, schools and organizations across our 18-county service area host food drives and fundraisers for Eastern Illinois Foodbank. Due to the pandemic, this year we are taking this virtual and asking schools and organizations to host a virtual food drive! Participants can go online to www.eiffooddrive.org, add food items to their cart, and then select their school or organization's name in the drop-down menu during checkout. It's safe, easy and allows participants to make the greatest impact with their donations! Please note that if your organization decides to host a physical food drive, EIF will be unable to coordinate pickup of donations and you will be responsible for bringing them to our warehouse. 
How to Get Involved

Host a virtual food drive: Register a virtual food drive by clicking HERE. Once you've signed up, we'll send you an email with an electronic flyer you can distribute throughout your school or organization. Participants can then go to www.eiffooddrive.org to shop the virtual market!

Donate to an existing virtual drive: Visit www.eiffooddrive.org and shop the virtual market by adding items to your cart. When you check out, select the school or organization of your choice in the drop-down menu.