What is the "Day of Giving"?
Every year during the holiday season, we're presented with countless opportunities to give. We share grateful hearts and delicious food on Thanksgiving and gifts of all shapes and sizes on Christmas. And this year, the opportunity to share this joy is also happening as a community event.  On November 29th, we will celebrate a Day of Giving.
Day of Giving is an opportunity for our community to come together to change lives for families across eastern Illinois.  We're calling on our community to help alleviate hunger in eastern Illinois by holding a food and/or funds drive at any time during the month of November.  All drives will culminate on November 29 - Day of Giving. For one day, we hope that you will join us in an effort to give back and provide the gift of hope to hungry neighbors in our community.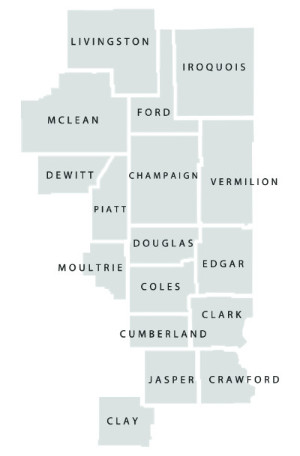 Ways to Give
Online:  All new online donations* made on November 29 will be matched up to $15,000 by the Illinois Children's Healthcare Foundation – which means twice as many families will receive the help they need – all thanks to you!
* Gifts from donors who have not made a gift in the 13 months prior to November 29, 2016
Host a Food/Fund Drive:  Hold a food drive or fundraiser at your school, business or organization.  Register your drive by filling out our Day of Giving Participation Form.
Hold a Give Back Day:  If you are a business that would like to donate a percentage of sales on November 29, Day of Giving, please complete the Participation Pledge Form and we will be in touch with more details.
Volunteer:  Children 8 years old and older may register to volunteer for our evening food repack on November 29.  Please note, children must register and attend with their parent(s) or guardian(s).  Please be sure to select the entire number of volunteers who will be attending the repack under "QTY" on the signup form.  Click here to register for this volunteer event.
---
Food & Funds Drive Materials