President's Message
Think about your last meal. Was it a family dinner? Lunch at your desk? A bite in the car while running from here to there? Now imagine you couldn't recall the last time you ate a proper meal.
For too many in our community, that unconscionable thought is a reality. When the Foodbank took on the counties of Livingston, McLean and DeWitt in July 2015, the number of food insecure people in our service area increased to nearly 157,000.

We're in an election year so hear lots of conversations regarding the issues of poverty and unemployment. It is one thing to hear discussion, but another to deal with the reality of food insecurity. example, Champaign County (where our warehouse is) has a poverty rate of nearly 23%, which is 4th highest in the state. The food insecurity rate is over 17%. Ironically, the unemployment rate is slightly lower than the statewide statistic of 5.1%.
All these figures and statistics tend to blur together. But what do 157,000 food insecure people really look like? What does a poverty rate of 23% mean? It means that there are still many people – families, children and seniors – that are struggling and in need of our support. It means that one in every seven people face the dilemma every day as to where their next meal is coming from. One in five is a child.  Yes, economic conditions across the county are improving, but not for everyone.

The need is a real and constant fact. We see it daily. In the teary eyes of a senior whose trunk is being loaded with groceries at a Foodmobile. In the grateful look of a parent whose trip to the food pantry will put a full dinner on tonight's table.

At Eastern Illinois Foodbank we've worked hard – with your continued support – to become a vibrant, sustainable community organization. But our work continues.  Through the generosity of our communities together we will continue the fight against hunger in east central Illinois.

This holiday season, please remember Eastern Illinois Foodbank and those in need in our communities. Thank you and happy holidays!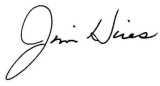 Jim Hires
President & CEO, Eastern Illinois Foodbank